Hager
The reliable partner for intelligent solutions
MCCB
For MCCB (Moulded Case Circuit Breaker)
MCCBs provide safe and easy solutions for low voltage electrical circuit protection. The state of the art circuit breakers offer both designers and installers a wide range of features and benefits. With special attention being given to ergonomics, the h3 range perfectly meets reliability requirements for main incoming devices in commercial premises: strength, reliability, efficient protection and standards compliant selection.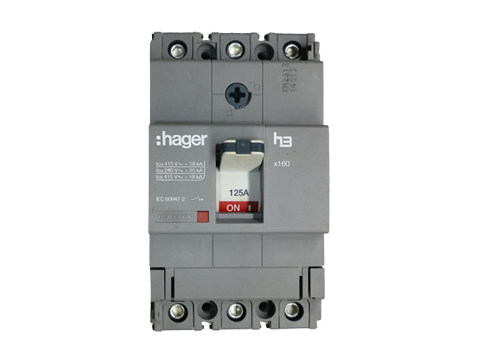 MCB
For MCB (Miniature Circuit Breaker)
Positive Contact Isolation ensuring complete protection to user
Ergonomically designed toggle for comfort switching
Insulated safety shutter for finger touch proof terminal
Laser marking to ensure permanent information
Front product labeling for displaying of load information
RCCB
For RCCB (Residual Current Circuit Breaker)
The Residual Current Circuit Breakers (RCCBs) range is commonly used to open a circuit automatically in the case of an earth leakage fault between phase/ neutral and earth, greater or equal to 10, 30, 100, 300 or 500mA. The mechanical indicators, appearing on the front face of the RCCB, linked to the contacts show the positive opening of all poles.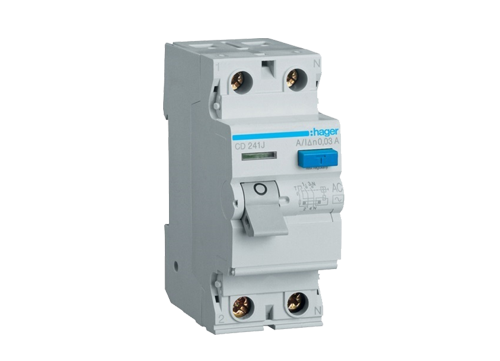 RCBO
For RCBO (Residual Current Circuit Breaker with Overcurrent Protection)
Compact combination devices which provide overcurrent protection & earth leakage protection. The Type A and Type AC devices, some with line neutral switched, are available in various current ratings from 6A – 40A. Specifically designed for DIN rail enclosures – However ADC3xxT can be used in invicta panelboards.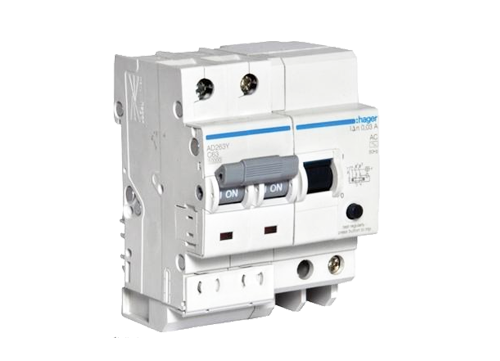 Hager Distribution Box
For Hager MCB, Isolator, RCCB and RCBO
Hager Make Distribution Board, available in SPN, TPN, with TV TEL Provision, MCCB Incomer DB, Verticle TPN DB Acrylic Door DB Available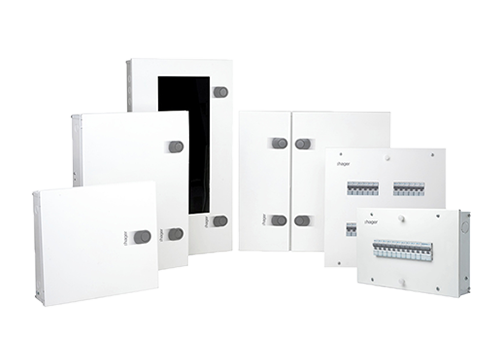 Hager Digital Timer
A time switch is a timer that operates an electric switch controlled by the timing mechanism .
Cycle : weekly
The range offers the use of different keys to adapt the programs to their installation.
A personalised file can be printed out for your customers.
Thus all the project and programming information can be kept in the electrical distribution board.