PVC Trunking & Raceways
PVC trunking system and accessories
PVC Trunking
Distribution: large wiring capacity and wide access to the wiring space.
Installation: can be used with various ranges of wiring accessories.
Flexible cover which continuous even on angles.
Adjustable internal and external angles.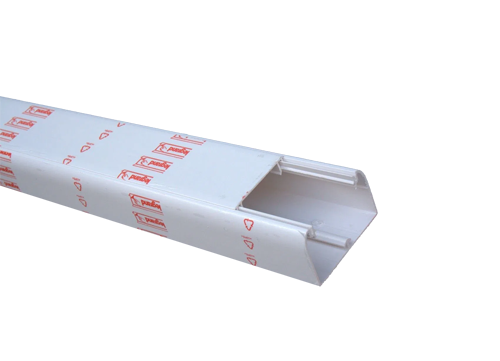 Raceways
Appearance: All PVC Raceway are in grey colour and with smooth finish.
Workability: The Raceway is light weight and can be easily cut with hand tools.
Fire: Non flame propagating.