Mini Pikler triangle
Rs: 9,700.00 Rs: 7,760.00 20%
Material
Made out of beech wood imported from

Germany

high density plywood on the side to hold up to 90kg weight
Finished in a water resistant & kids safe polish
Easy to assemble
Mini Pikler triangle is specially designed for toddlers till the age of 3-4. It's the same Pikler triangle but in a smaller size.
This mini triangle not only encourages children to climb, jump and move but it also helps to develop gross motor skills, which support balance, creativity, co-ordination and grip strength.
Its made out of solid German beech wood, and the round rod is also made out of wood with polish that is totally kid safe. This toy can hold upto 90Kg!!.
L: 29" H: 24" (H: 21" after opening D: 26" after opening )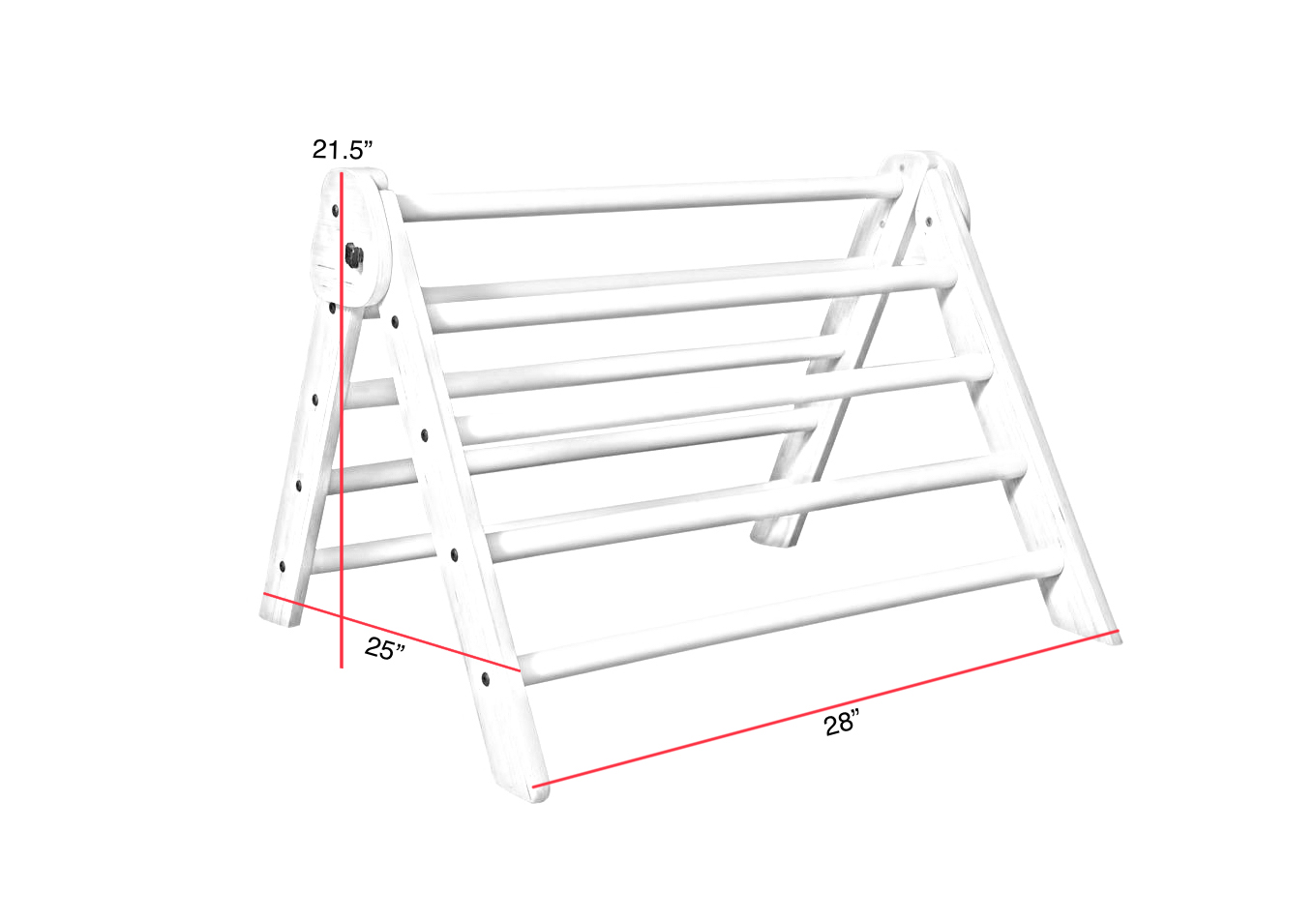 How Kids
Enjoying Our Products