Push Scooter
Rs:5,300.00 Rs:4,240.00 20%
Material
Made out of bent plywood imported from British Columbia
Round smoothed edges and perfect circular wheels for a smooth ride!
Easy to assemble
Can hold up to 70KG
Finished in a water resistant & kids safe polish
Wood imported from

Germany
This is a fun toy for children, it helps them gain confidence and move around freely. It's also the first stage for them before learning a bicycle. The leg muscles are put in to action when a child use this toy because they push forward and get into momentum.
The curve structure is made from Imported German beech wood, the edges are smoothly curved to avoid any harm to children & the wheels are perfectly round in shape to have a smooth ride.
L: 19" (H: 14" till handle) (H: 8" till seat) D: 10"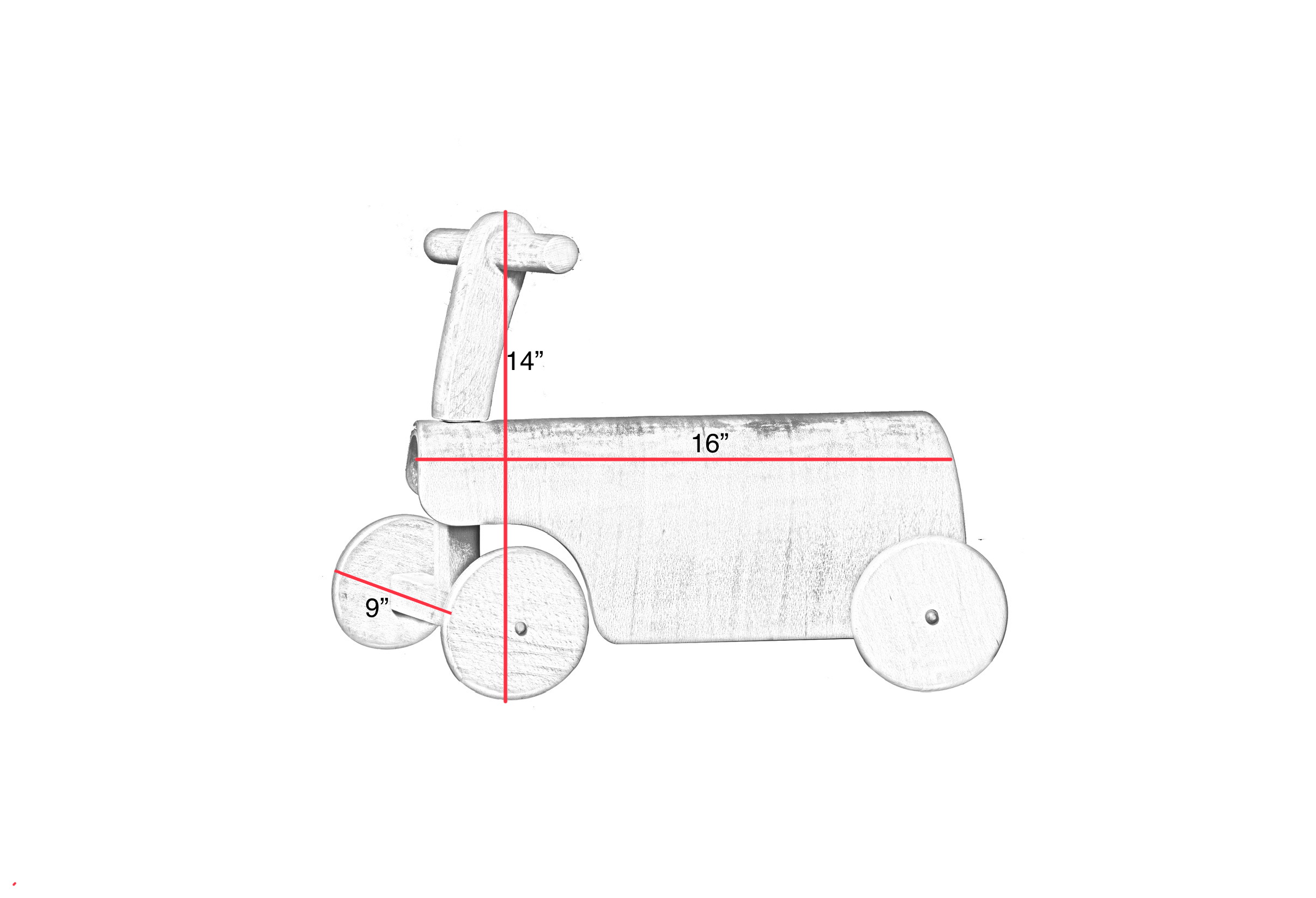 How Kids
Enjoying Our Products